---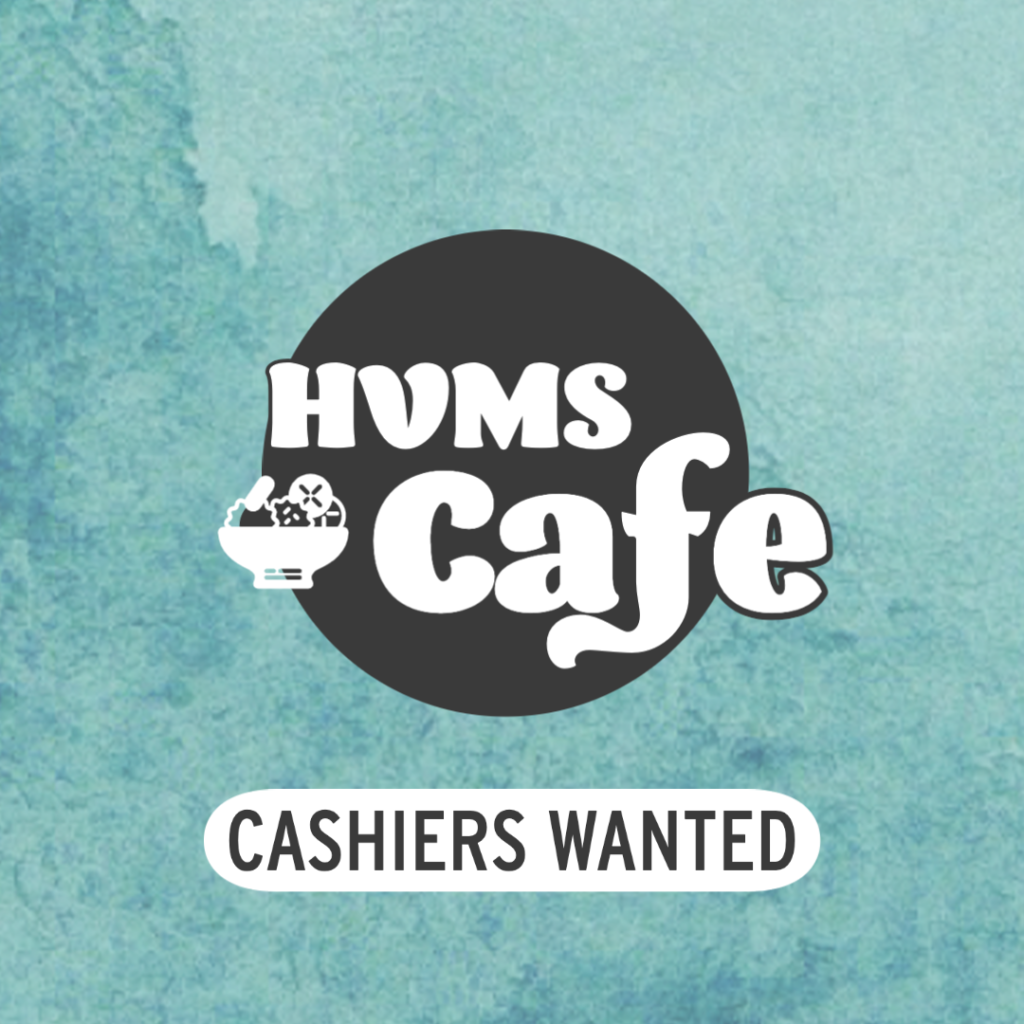 HVMS Summer School
Hidden Valley Middle School is excited to announce that we will be offering two different sessions of Summer School classes this year! Join us in the Hawk's Nest for sessions that include extension learning opportunities and recovery credit (9th-grade students only).
The following is important information for Summer School classes:
Session 1: June 14-25
Session 2: July 7-20
Classes will be held Monday-Friday from 8:30 am -12:30 pm.
Busing will be available. The location of the bus stop can be found here

The bus will drop off at HVMS at 8:30 am and pick up students at 12:30 pm.

Students not registered for four classes will need to provide their own transportation.
Students must be in assigned classes the entire time they are on campus.
Meals will not be provided during Summer School at HVMS.
For more information about the learning opportunities available at HVMS this summer, and to register for courses please visit the following link. Classes will be filled on a first come first served basis and may not be available due to limited interest.
9th Grade Lagoon Day (June 3, 2021)
Our annual Lagoon Day will be on Thursday, June 3, 2021. This activity is for 9th graders only.
LINK to More Information about Lagoon Day
If your 9th grade student is taking the bus to Lagoon:
Complete and submit the electronic parent permission slip by using the link below.
Make sure all school fines are paid. Students with outstanding fines will not be allowed to purchase a bus ticket or ride the bus. Fees and fines can be paid online in Skyward.
Have your child purchase their bus pass. Bus passes will be sold at HVMS before school and during lunches from May 26 through June 2. Bus passes are $5.00. We are only able to accept cash for bus tickets.
School Community Council
Link to Agenda for March 24, 2021
5 Crucial Elements of a Healthy Family Culture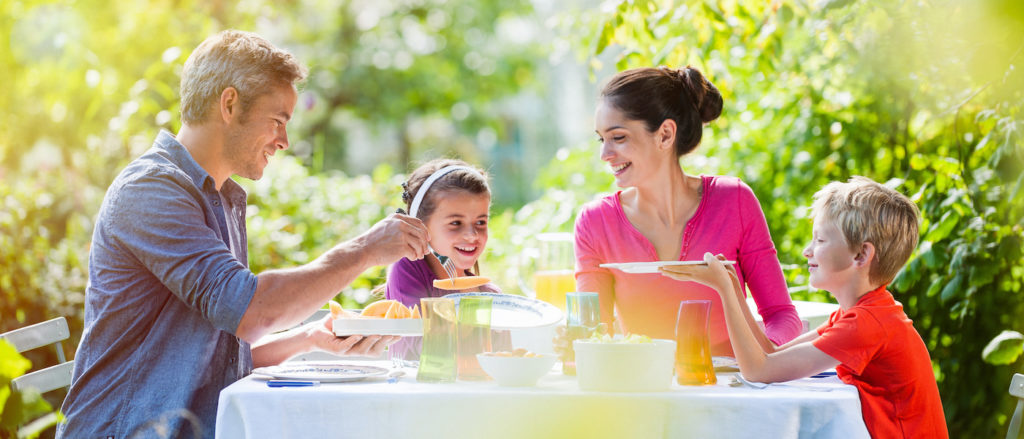 7th Grade Registration 2021-22
Incoming 7th Grade Students & Parents,
We welcome you to Hidden Valley Middle School, and we look forward to seeing your smiling faces for the upcoming school year (2021-2022).
Click the link for all of the registration information you will need for the upcoming school year.
Link to Registration Information for 2021-22
If you are interested in taking 8th grade Honors Math, please use this link to take the 7th-grade Math assessment:
https://forms.gle/fkZh46RpKjS8UhWB9
Please take the assessment by February 19, 2021. To view the 7th grade standards, click here.

8th Grade Registration
Please review elective options with your incoming 8th-grade students and have them enter their electives into Skyward.
Parents and students sign the registration card to be returned to the Counseling Center.
Registration cards are due to the Counseling Center by Thursday, February 4th.
8th Grade Registration Information 2021-22
9th Grade Registration
Please review elective options with your incoming 9th-grade students and have them enter their electives into Skyward.
Parents and students sign the registration card to be returned to the Counseling Center.
Registration cards are due to the Counseling Center by Thursday, February 4th.
9th Grade Registration Information 2021-22
High School Graduation Requirements
Lunch Schedules-Semester 2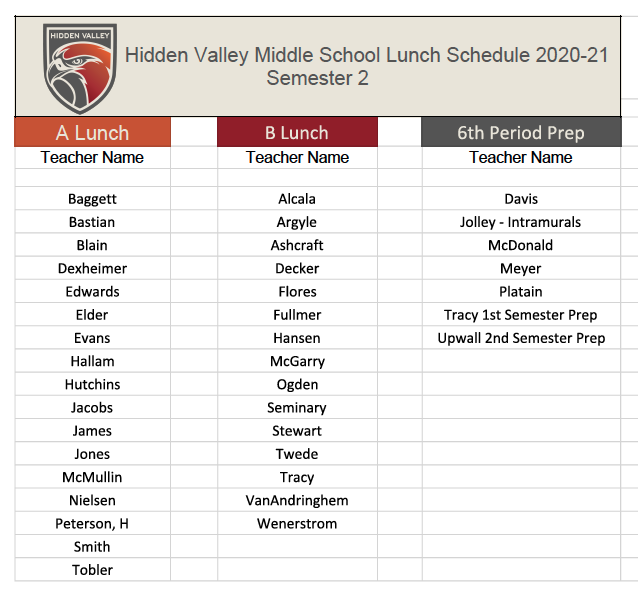 Grab and Go Lunches
Hidden Valley Middle School will be providing Grab-and-Go breakfast and lunches from 11:45 am - 12:30 pm. Complete the lunch request form:
Link to form for Grab and Go Lunch
Parents are able to drive around the school using the bus lane, stopping at the north door. Cafeteria staff will then bring out the meals.
Friday Virtual Day--November 20, 2020
Friday virtual days will remain the same as they have been all year. Students will log into each Canvas classroom on their schedule. Teachers will provide a 20-25 minute assignment/review activity, etc., for your students that they will access via Canvas and work on independently. These instructional activities are part of your students grade. Teachers will be available virtually from 10:00 am - 12:30 pm if your student has questions or requires additional support. There will be no students in the school building on Friday, November 20, 2020. Students are not required to follow the bell schedule, but do need to log into every class on Friday and complete the daily assignment.
Shift to Virtual Learning- No School Nov 12, 2020
THURSDAY, NOV 12 – NO SCHOOL
FRIDAY, NOVEMBER 13 – REGULAR FRIDAY SCHEDULE
An increase in active cases of COVID-19 has been identified within Hidden Valley Middle School.
After discussing the circumstances in an emergency Board meeting, the Jordan School District Board of Education has determined that it is necessary for Hidden Valley Middle to move to online, virtual learning for two weeks beginning Monday, November 16, 2020.
To allow students and staff time to prepare for online learning, there will be no in-person or virtual classes tomorrow, Thursday, November 12. This will be a teacher preparation day. More details about moving to online, virtual learning for two weeks will be sent to you tomorrow, November 12.
COVID-19 case counts at all schools and buildings in the District can be found on the Jordan COVID-19 Dashboard. The dashboard can be accessed at movingforward.jordandistrict.org


Virtual Parent-Teacher Conferences
When: Wednesday, September 23, 2020
Time: 4:00-8:00 pm via Zoom
Thursday, September 24, 2020
Time: 4:00-7:30 pm via Zoom
Virtual Students PTC
Link to Fall 2020-21 Parent-Teacher Conference Zoom Links for Online Teachers
Boo to the Flu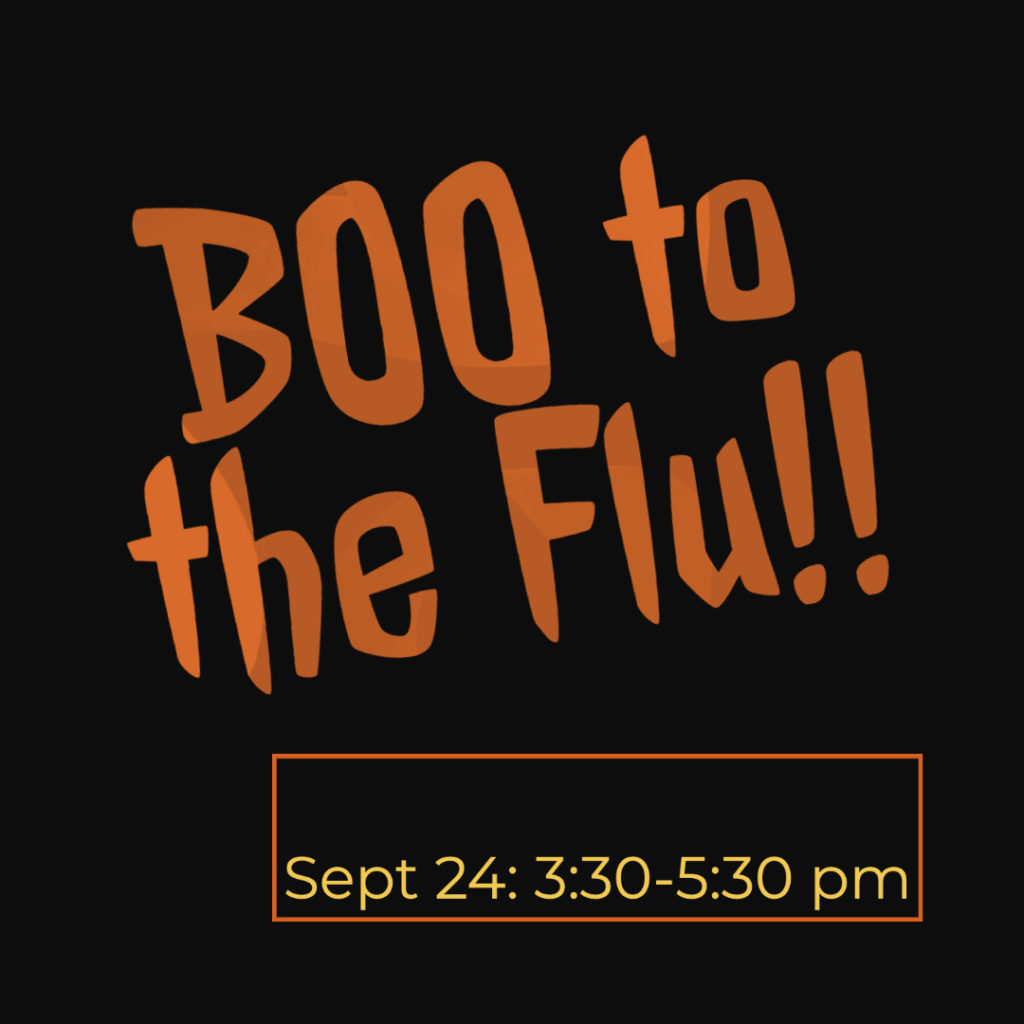 Reflections 2020
It is time for Reflections here at Hidden Valley Middle. PTA's Reflections program provides opportunities for recognition and access to the arts which boost student confidence and success in the arts and in life. The theme for the 2020-2021 program year is I Matter Because.... Students submit their completed works of art in one or all of the available arts categories: Dance Choreography, Film Production, Literature, Music Composition, Photography, Visual Arts.
Entries this year will be submitted and judged online and entries are due by October 16th. Enter at utahpta.org/reg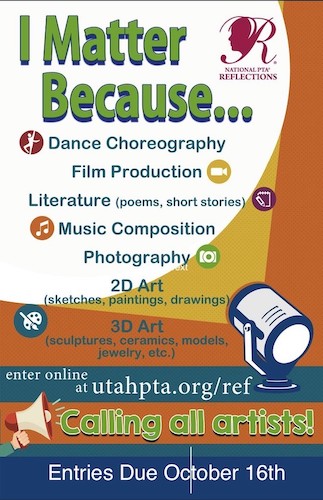 Tips Parenting Schedule
TIPS Parenting Conference, presented by Uplift Families and KUTV!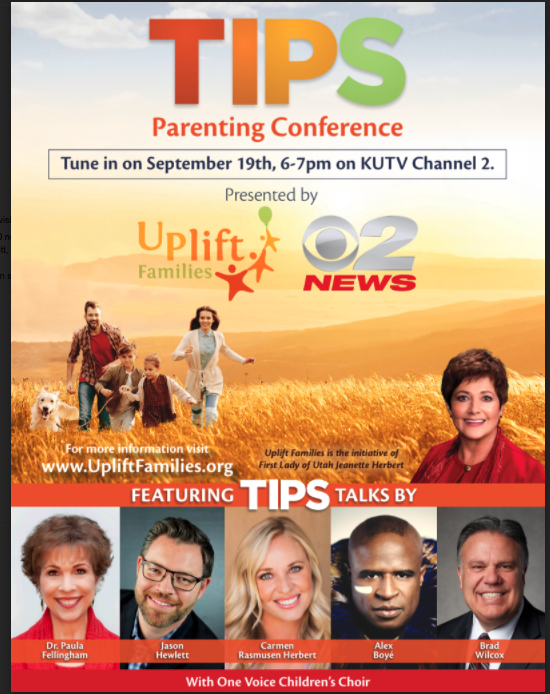 The show will air on September 19th at 6:00pm on Channel 2 after the 5:00 news. Parents will learn ways to strengthen families and better communicate with their kids!
Special guests include: Alex Boyé, Carmen Rasmusen Herbert, Jason Hewlett, Dr. Paula Fellingham, Brad Wilcox, One Voice Children's Choir and First Lady of Utah Jeanette Herbert.
Link to the television spot: https://youtu.be/A7nYSYOuWx4.
Friday Schedule
Friday will be an important time for student enrichment and remediation as well as teacher planning and preparation. The Fridays schedule will be organized as follows:
| | | |
| --- | --- | --- |
| Period | Begin | End |
| Teacher PLC Time | 7:30 | 9:30 |
| Learning Session 1 | 10:00 | 10:34 |
| Learning Session 2 | 10:39 | 11:13 |
| Learning Session 3 | 11:18 | 11:52 |
| Learning Session 4 | 11:57 | 12:30 |
| Student Lunch | 12:30 | 1:00 |
| Bus Pick up/Dismissal | 1:00 | 1:07 |
| Teacher Planning/Addition Intervention | 1:00 | 3:30 |
Fridays will be divided up into 4 instruction and remediation sessions beginning at 10:00 and ending at 12:30.
During these 4 sessions teachers will invite students to join them online or in person depending on academic needs. Students will know in advance if they are invited to an in person or online session.
If a student is not invited to an enrichment or remediation session, and would like extra support please, make a plan with your teacher prior to Friday each week.
When students have completed their assigned sessions they are allowed to check out and return home, or wait in the library for their bus.
Lunch will be provided, at the normal cost, from 12:30-1:00
Buses will run their regular routes please check under the School Information tab at the top of this page for additional information.
Please feel free to reach out to the school if you have further questions.
Grab and Go Lunch
Thanks to a USDA free meal waiver, Jordan School District Nutrition Services will begin offering meals at no cost to all enrolled students beginning Tuesday, Sept. 8, 2020. Online and at-home learners may pick up meals at 11:30 Monday-Thursday and 12:30 on Friday. Please indicate by 9:30 am each day if you will be picking up lunch.
Please fill out the form at the following link:
Link to form for Grab and Go Lunch
Hawk Apparel
The last day to order Hawk apparel through the online PTSA store is September 12. You can order at the following link: hvms2020.itemorder.com
Work in the Hawk's Nest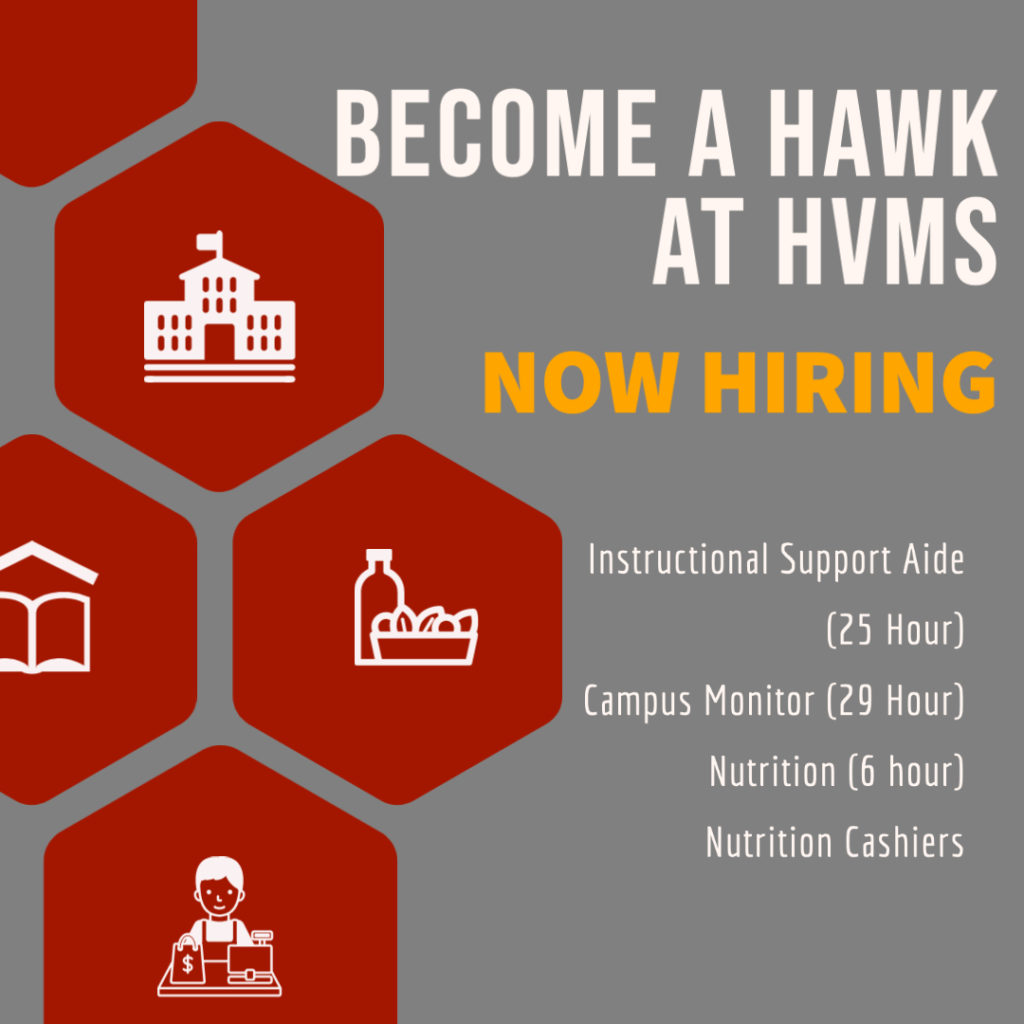 Welcome Hawks! The excitement in the Nest is contagious as teachers and staff prepare to welcome students. We can't wait to start the school year.
Let's all do our part to help keep our community safe and healthy. Remember face coverings are required when entering Hidden Valley Middle School, this includes everyone, students, parents, faculty, and staff.
Hidden Valley Middle School virtual back to school celebration includes a live-streamed celebration and information about classes and faculty. Please click on departments to learn about your teachers and classes
Our live streamed even will begin at 6:00 pm on Monday, August 24, 2020
Please join us at the following link
HVMS Picture Day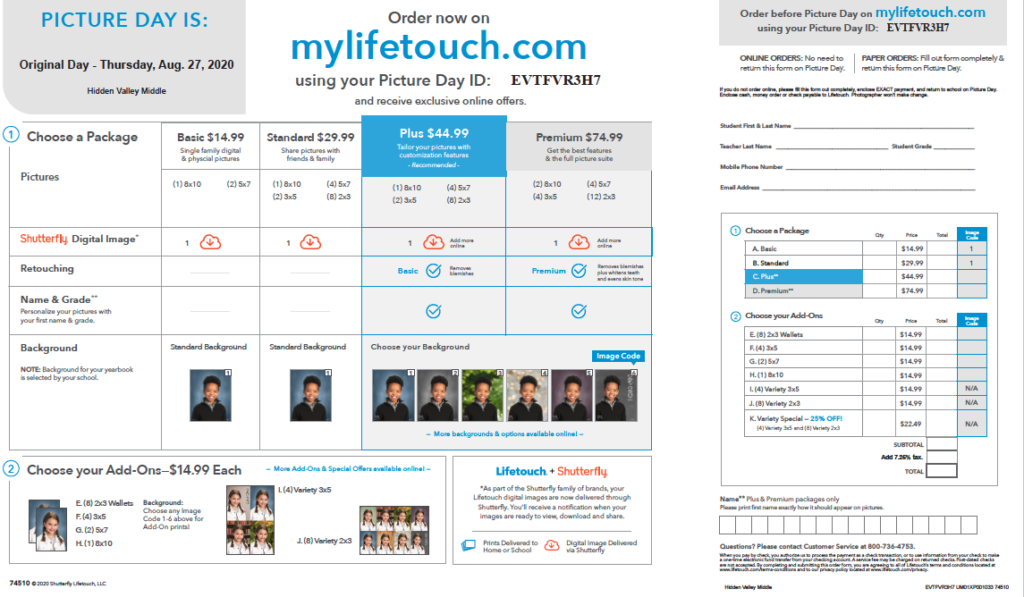 Hidden Valley Middle School fall picture day will be on Thursday, August 27, 2020. Pictures will be taken during Language Arts classes. Picture packets can be ordered online through mylifetouch.com using code EVTFVR3H7
For students who have chosen an online learning environment, and would like to have their picture taken, pictures can be taken at Hidden Valley Middle School from 9:45 am - 10:20 am on August 27, 2020. Please enter the building through the main doors and we will assist your student in having their picture taken.
HVMS 7th Grade Orientation
Welcome 7th Grade Hawks!
Hidden Valley Middle School will be hosting 7th grade orientation as we open this beautiful new building. This is a half day for 7th grade students only. 7th graders will have the opportunity to attend every class on their schedule to meet their teachers and learn all about middle school. The day will conclude with a visit to the cafeteria where they will receive a treat prior to dismissal. We are so excited to meet all of our new 7th grade students!
Event: 7th Grade Orientation
Where: Hidden Valley Middle School
When: Monday, August 24, 2020
Time: 8:00 am – 12:00 pm
Buses will be running at regular times for morning pick-up. You can check your Skyward Family Access under Busing to determine your bus stop and pick-up/drop-off times. See you on August 24th.
2020-21 HVMS Registration
Dear Hawk Nation,
We are looking forward to seeing you at the Hawks' Nest! We know that there will be students joining us in person and online. We also anticipate having students at school for only part of the day as well. Whatever option you have chosen we are excited to be connected with you!
Regardless of the academic options you have selected all students attending HVMS (either virtually or in person) will need to register. Registration for School is what actually solidifies the fact that you are coming to Hidden Valley next year and involves updating addresses, reviewing school policies, and paying required and optional school fees.
Registration for School (both virtually and in-person)
All registration forms must be completed online between August 3rd and August 17th, 2020
Please use your Skyward guardian login and password to access your Skyward account to complete the registration process.
Please take a moment to CHECK and UPDATE your e-mail and phone number(s) in Skyward! It is critical that all emails and phone numbers are updated in order for you to receive important information that is sent throughout the year.
You can opt to receive text messages and/or e-mail messages from the school to stay connected with important information about events, schedule changes, and activities at school. You can also find helpful information at hiddenvalley.jordandistrict.org
You can pay for registration fees, on-line through Skyward Family access with no service charge.
If you need a fee waiver you can access the forms at this link.
Your student's schedule will be locked until registration fees are paid. You will not be able to see your schedule until August 17, 2020.
If you need to request a course change please fill out the following form.
If you have questions, please call the school at 801-412-1050 between the hours of 8-3 during the summer for help.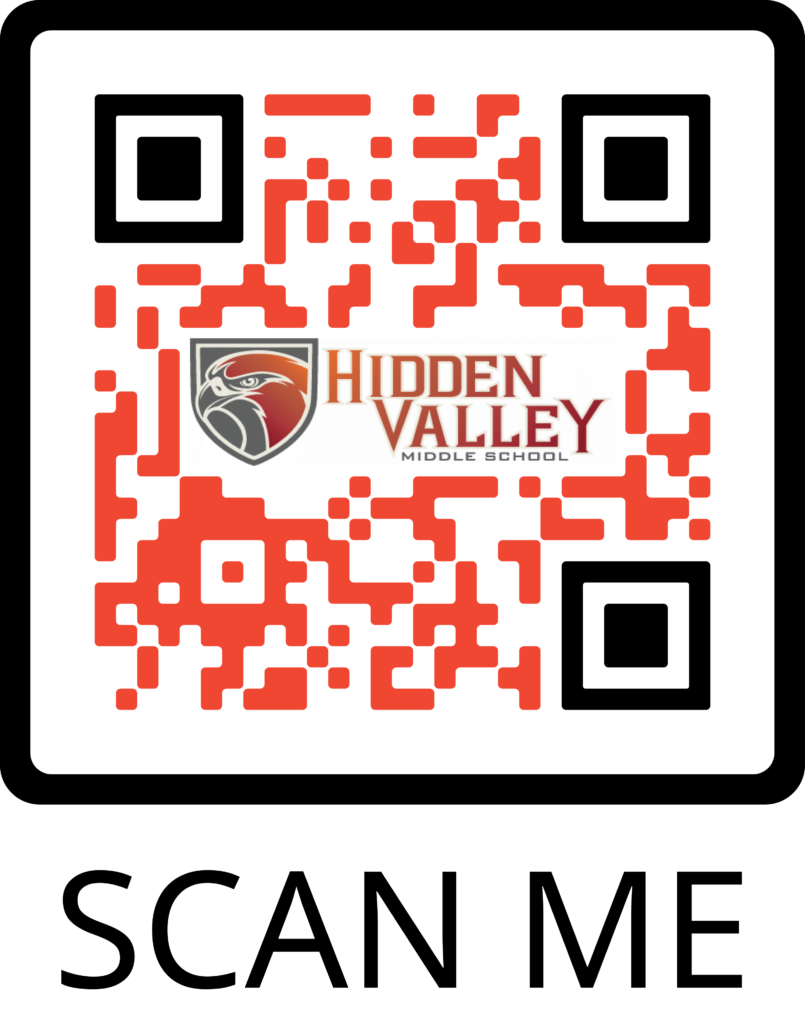 Student Organizations
Choose Kind Student Ambassador